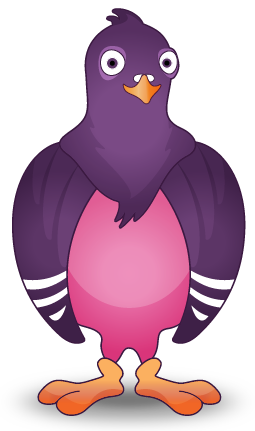 Pidgin (formerly named Gaim)
is a multi-platform instant messaging client, based on a library named libpurple. Libpurple has support for many commonly used instant messaging protocols, allowing the user to log into various different services from one application.The number of Pidgin users was estimated to be over 3 million in 2007. Both Pidgin and libpurple are free software, released under the terms of the GNU General Public License.
Pidgin is a graphical front-end for libpurple using GTK+. Libpurple is notable for its support for multiple instant messaging protocols.Pidgin supports multiple operating systems, including Windows as well as many Unix-like systems such as Linux, BSD, Mac OS X, and AmigaOS (through the X11 engine).
Pidgin's HOMEPAGE:
www.pidgin.im
Pidgin's TYPE:
(Open Source)
Pidgin's DOWNLOAD:
Pidgin 2.6.6
Direct download from FH
Pidgin's SIZE: 14.10 MB
Pidgin's GOOGLE HITS: 5.9 Millions